Monday I went to Figueroa Mountain Brewing Company for this month's Softec TechBrew presentation. "Like a TED talk with beer," is how Softec bills it.
The presentation for this month's meeting was by the chairman of the board of directors of Poly Canyon Ventures. I looked at their home page before going to the meeting.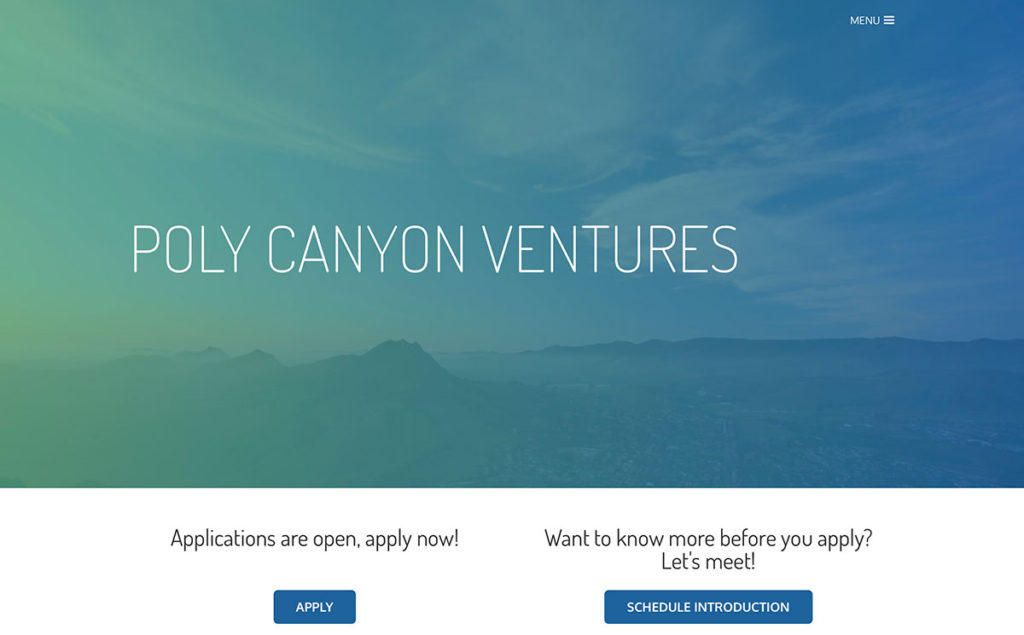 From a copywriting standpoint, it is an empty page. You learn not one thing from your first impression of this landing page. The site assumes you are here to apply. You must already know what you are applying for.
Nathan Johnson's talk explained that Poly Canyon is part of an expanding startup ecosystem that accelerates and funds good ideas. This is barely mentioned on their site. I volunteered to add my copywriting skills to their mix, if they wish.